Firm Profile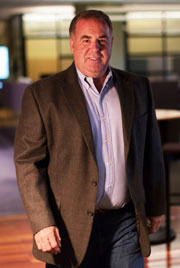 Established in 1998, Sabino & Company is led by Dave Sabino, CPA. Dave's philosophy is simple:"Because we are our client's most trusted business adviser, we must exceed their expectations. And we do that… every day." Dave combines his hands-on business experience with a high-level accounting practice to develop solutions for individuals and privately held businesses in the greater St. Louis area. Clients view Dave and his team of CPAs and business advisers as valuable members of their business and the go-to players when they are looking for resources.
Whether you are an individual or a principal in a privately held business, Sabino & Company is a team of CPAs helping our clients feel a greater sense of control over their accounting and tax matters. We're large enough to offer the expertise you need, but small enough to work one-on-one, providing realistic support at a reasonable price. And you can count on us to be there for you year round to help you achieve your business and personal goals.
For a complete listing of our staff of professionals and to schedule an appointment online, please click here.