Contact Us
Schedule your appointment
New clients receive a free initial consultation
Patricia McDougell, CPA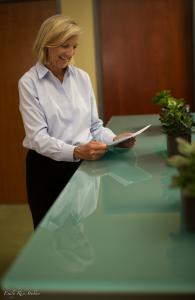 Pat McDougell
Office 314-880-4381
Fax 314-880-4351
Email
Loading Email...
Graduating Magna Cum Laude with a BSBA and MBA from the University of Missouri- St. Louis, Pat McDougell has more than 25 years of experience in Corporate and Partnership financial management which includes federal, state and local income tax preparation and financial reporting. She held positions as Assistant Controller and Tax Manager for a multi-billion dollar regional retailer as well as Controller for a real estate development company.
As a manager in the Tax Department at Sabino & Company LLC, Pat works with clients in all industries as a tax specialist and consultant and a Quickbooks and bookkeeping adviser.
Pat's hobbies are snow skiing, swimming and the BodyPump class at Gold's Gym. She also enjoys drinking a nice glass of red wine and unblended scotch.
Pat is also currently active in renovating her home. She and her husband are tackling projects such as painting, pulling up carpet and taking down wallpaper. They recently installed 1,000 square feet of laminate wood flooring in their finished basement.
Something that you probably don't know about Pat is…
Pat received the Missouri Society of CPAs Distinguished Performance Award given each year to the top ten scorers of the CPA exam in the state of Missouri.