Contact Us
Schedule your appointment
New clients receive a free initial consultation
Christopher Handley, CPA
QuickBooks Certified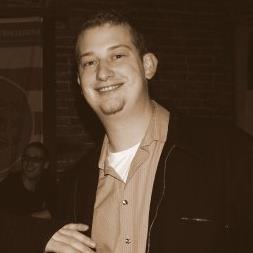 Chris Handley
Office 314-880-4386
Fax 314-880-4351
Email
Loading Email...
After graduating from Southern Florida College in 2005, Chris did his post-graduate accounting coursework at the University of Missouri. Congratulations are in order as Chris recently passed (with very high scores) all four parts of the CPA exam and obtained his CPA certification! YAY!
In 2010, Chris joined the staff of Sabino & Company and is instrumental in helping individual and business clients with QuickBooks, general ledger accounting and tax return preparation.
In his spare time, Chris is an avid home beer brewer. Without question, Chris believes that the greatest invention in the history of mankind is beer. Oh, he will grant you that the wheel was also a fine invention, but the wheel does not go nearly as well with pizza!