Contact Us
Schedule your appointment
New clients receive a free initial consultation
Michael D. Hays
Accountant, Information Technology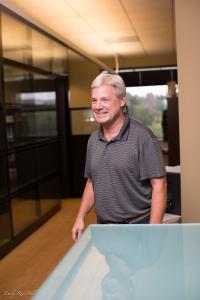 Mike Hays
Office 314-880-4357
Fax 314-880-4351
Email
Loading Email...
Michael has 15 years of experience in public accounting and private industry. His experience consists of tax, accounting and computer related issues for a wide range of industries. Michael is responsible for client tax compliance and planning, monthly compilations, payroll and payroll tax returns. He also provides client hardware and software support for various accounting programs including QuickBooks, Peachtree and software conversions. Michael's duties for Sabino & Company LLC include network administration, maintenance and support of all PCs software and hardware.

Prior to joining Sabino & Company LLC, in 2000, Michael worked for Maher, Sabino & Associates, PC. Along with providing tax and accounting services, he was involved in the installation, support, troubleshooting and maintenance of various accounting and software systems. Michael also worked in industry as assistant controller of a large local design/build landscape company where he was involved in all areas of human resources, inventory and scheduling, in addition to full-charge accounting duties.

Michael received his Bachelor of Science in Business Administration in Accounting & Finance from the University of Missouri-St. Louis and continued his education in Marketing while being employed with a large local retail company in various management positions.

Michael resides in St. Louis with his two daughters. His hobbies are fly fishing, and tinkering with various computer/tech projects.