Contact Us
Schedule your appointment
New clients receive a free initial consultation
David F. Sabino, CPA
Managing Partner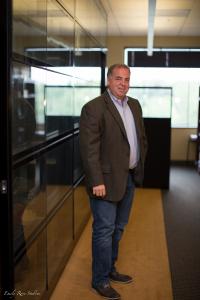 Dave Sabino
Office 314-880-4353
Fax 314-880-4351
Email
Loading Email...
David F. Sabino, CPA founded the public accounting firm Sabino & Company LLC in 1998. Beginning his career at Ernst & Young, Dave's professional background includes over thirty years of public accounting experience with a specialization in the areas of tax planning, tax compliance and consultation for closely-held businesses and high net worth individuals.

Dave earned the prestigious Certificate of Educational Achievement (CEA) in Tax Planning & Advising for Closely Held Businesses awarded by the American Institute of Certified Public Accountants (AICPA). After earning his accounting degree from Illinois Wesleyan University in Bloomington, Illinois, Dave received his CPA certification in 1981.

In his spare time, Dave enjoys collecting wine, playing golf, traveling, and hunting. A little-known fact about Dave is that he was originally a Biology major in college!?!